Thanksgiving and Giving Tree Ministries 2023
By Terri Adolfo with Rev. Mia MiKyung Park
We are partnering with Kimball Elementary School this year to provide Thanksgiving meals and Christmas gifts for underprivileged students and families. Kimball is anticipating a greater need from their student community this year due to the increased number of students experiencing homelessness. These students in need are part of the McKinney-Vento program (a national homeless assistance program for students and youth).
Thanksgiving Meal
Thanksgiving meals will mostly be store-bought, and we will gather to make apple crisps and mashed potatoes. Everyone is welcome, so please come join us to prepare food.
Apple Crisps & Mashed Potatoes
On Sunday (11/19) after Fellowship Hour, we will prepare apple crisps in the LAC Kitchen. On Monday (11/20) at 6:00PM, we will begin our evening together with a light dinner in the Social Hall. Afterwards, we will make mashed potatoes and bake apple crisps in the LAC Kitchen.
Please contact the BYG Directors if you have any questions.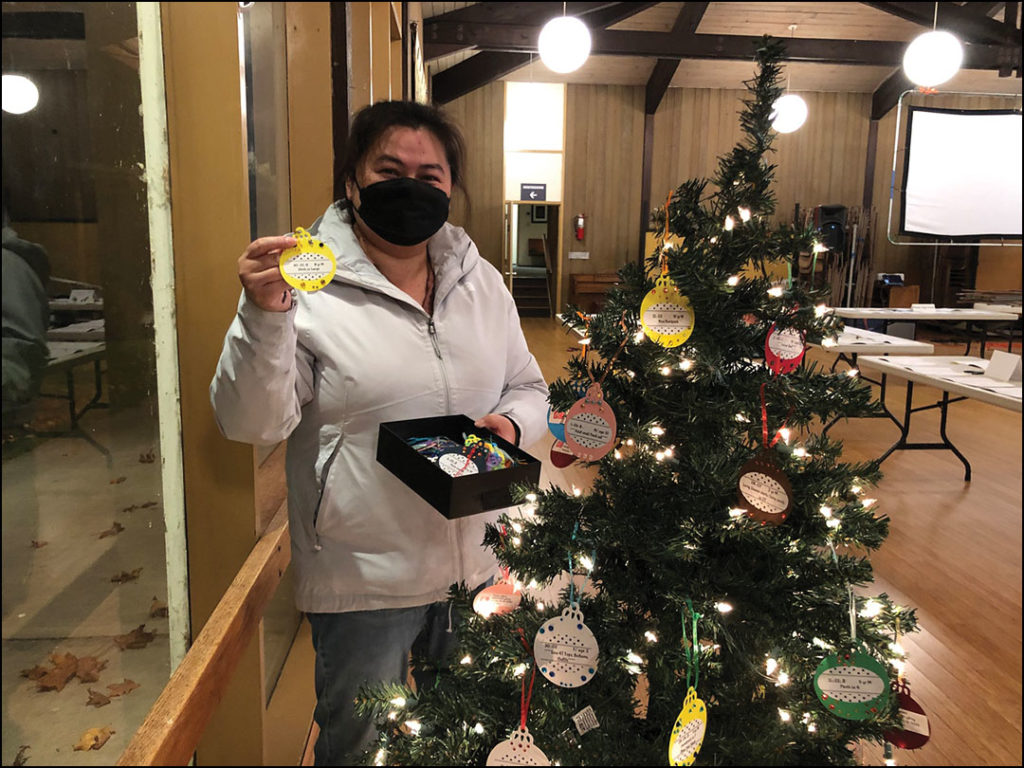 Giving Tree
The Giving Tree (Christmas Tree) will be in the Social Hall from November 12-26, dressed with gift tags. Please reach out to the Blaine Office to arrange tag pickups during Office Hours (Tuesday-Friday from 10:00AM-4:00PM) if you are not able to pick up after worship. Gift tags that are not taken by Sunday (11/26), will be collected and distributed to volunteer shoppers. If you are not able to take tags but would like to participate or help, we gratefully accept donations. Please return wrapped gifts with tags securely attached no later than Sunday (12/3).
Donations for the Thanksgiving Meal and the Giving Tree can be made through Blaine's website, text/SMS, cash/check, and Realm. Please indicate your offering as "Special Donations/Other" and memo it as "Thanksgiving Meal" or "Giving Tree."
Thank you for your ongoing generosity and support to help bless those in need in our community!
Please contact Terri Adolfo if you have any questions.
---
Visit the Poinsettia page!
Orders are now open for Poinsettias on the Altar. Read more.
---
The Beacon is Now Available!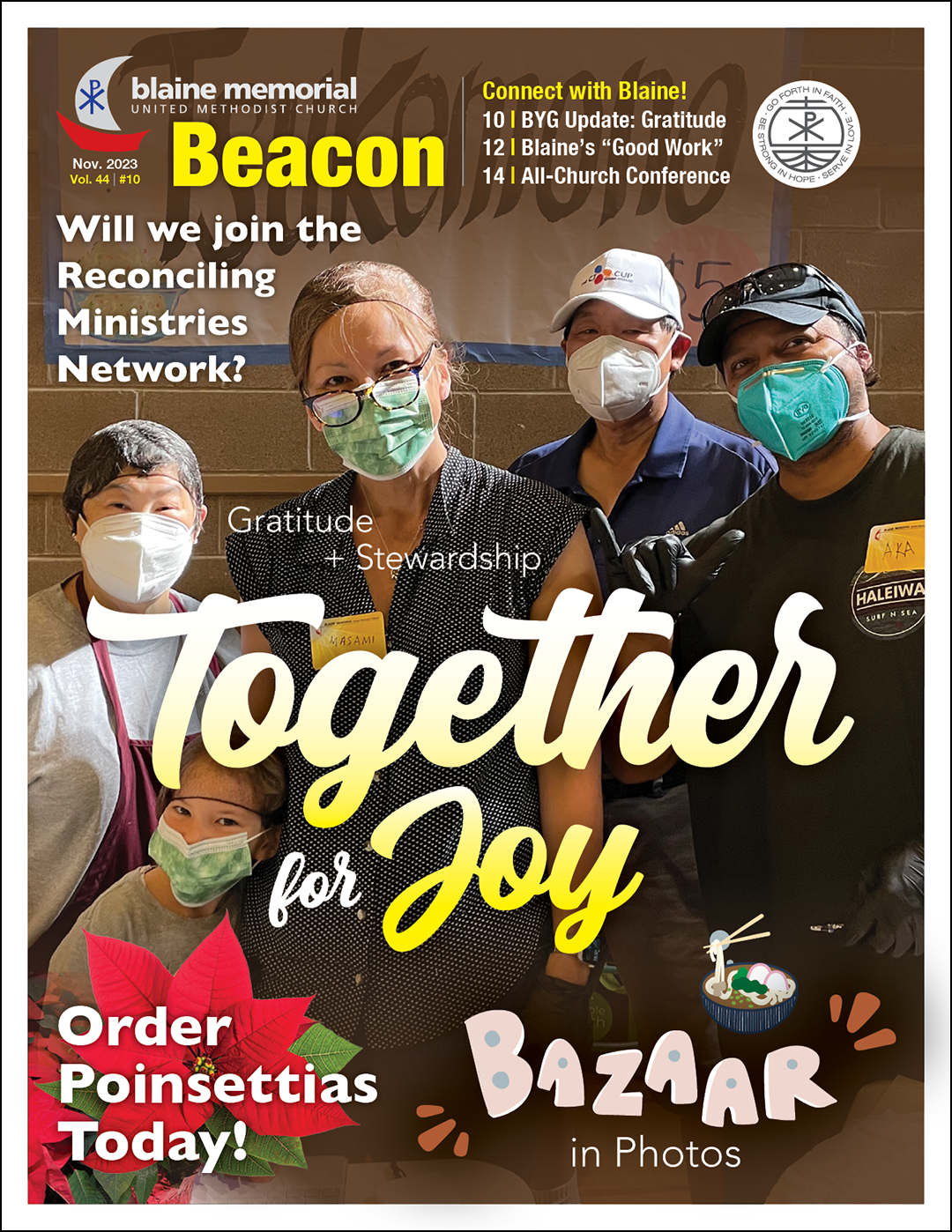 Read the latest issue of The Beacon newsletter, here!
---
November 2023 Calendar
Click on calendar to view the PDF.