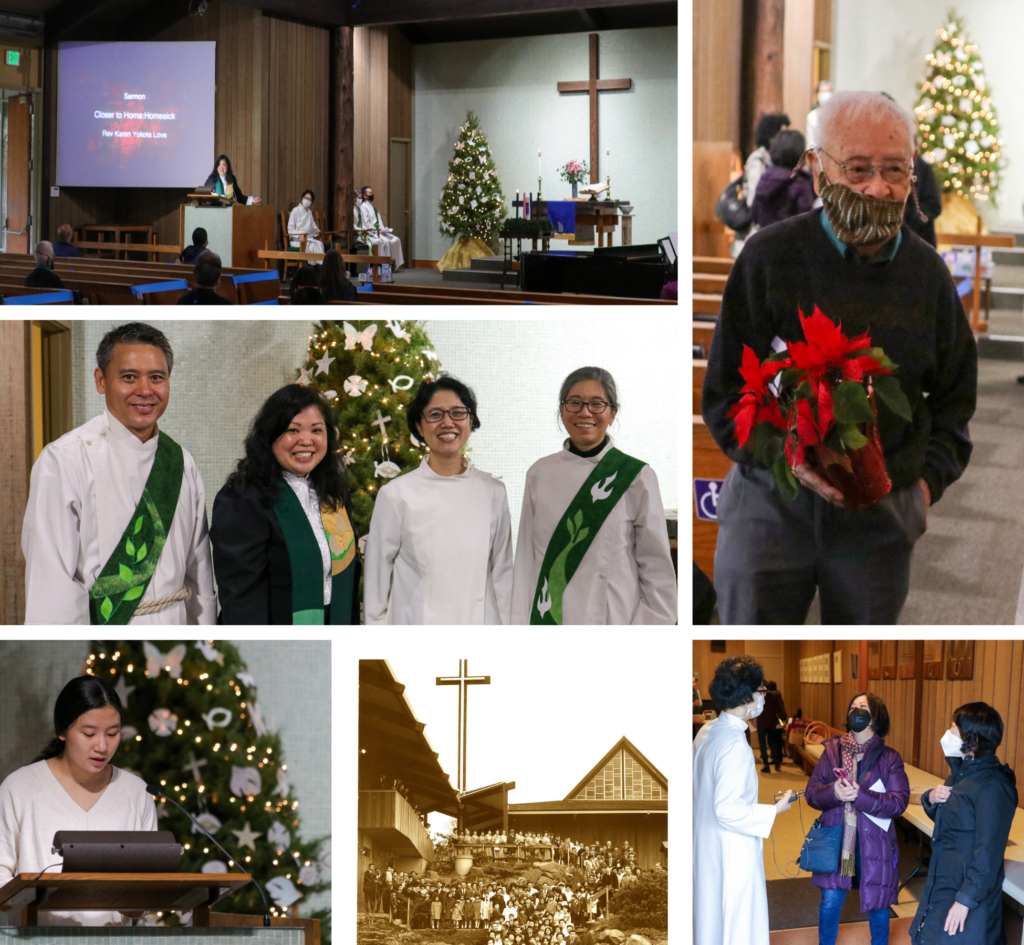 As we gather for Sunday worship here are a few key items to note. Please read carefully:
In-person Sunday worship will begin at 10am in the sanctuary. We are reclaiming the 10 o'clock hour!
Following Resident Bishop Elaine JW Stanovksy and the King County rules, we are asking that all congregants be fully vaccinated. We will be asking congregation members to show their vaccination cards (either a paper copy or a photo). If you have not been fully vaccinated by November 28, please plan to bring proof of your negative COVID-19 test taken within 72 hours of worship service. We also encourage everyone to get their booster shot if eligible. 
Please bring a warm coat! We will open our new windows and doors in the sanctuary for proper air circulation. We will also run our air filters in different parts of the sanctuary for proper air flow.
We will adhere to the current COVID protocols of wearing masks and observing 6-ft social distancing.
As we approach Christmas Eve, we will be moving off our Zoom platform and moving onto a YouTube platform. More information to come in the weeks following this Sunday.
If you are not able to join us in person for worship, our service will also be livestreamed through Zoom.
Peace to you,
Rev. Karen, the Pastoral and Leadership Teams