---
The Farmer
By Anne Arakaki-Lock
We can never say thank you enough. Gratitude is magical. It's so therapeutic. I will strive to make gratitude my go-to, my pick-me-upper tool as I felt lifted up by simply experiencing thanksgiving first-hand on an almond farm.
One only needs to talk to a hard-working farmer to see the utmost respect and gratitude for God's creation, as expressed by a caring spirit. The other day I had the privilege of witnessing a farmer's labor of love. He showed me his 30-year old almond grove, rows and rows of trees painstakingly nurtured. They were healthy and robust, having produced nuts year after year for market. Proudly, the farmer shared the importance of good soil, the need to control weeds, the value of fertilizing (even to the point of including his son's chemistry knowledge to research a recipe for fertilizer).
Then there were the precious tractors for every need — the mower to contain the grass and weeds, the raker, the fertilizer, the tree shaker, the harvest gatherer (I forgot the name of that one). I learned the value of the rams, lubricants and belts, and duh, the need for a sweeper attachment in front of and behind the big wheels so that the harvested almonds shaken to the ground would not get crushed by the tractor. Of course, there is always attention given to water, too — the wells, the river source, and the climate.
"I sing for joy at the works of your hands. How great are your works, O Lord, how profound your thoughts!" Psalm 92:4-5.
My field trip to the almond farm made me feel and get to know God even more. I saw more humbly the brilliance of His creation and the intricacies of what it takes to maintain and grow Nature. Of course, my little brain cannot even come close to truly, truly understanding all of God's miracles and His design of our world. But the weekend made me thankful and brought me so much closer to our Master Farmer. I feel like I know God a little more now.
Thank you, Mr. Tanioka, for opening my eyes to the love and work it takes for me to enjoy God's almond. Rev. Karen's wonderful uncle from Merced, CA was my weekend farmer-teacher. "I give thanks, O Lord, with my whole heart." Psalm 138:1
---
Pre-Order and Save the Date: Bazaar 2023!
Click poster to view Bazaar 2023 Updates!
Save the date: Harvest Festival 2023!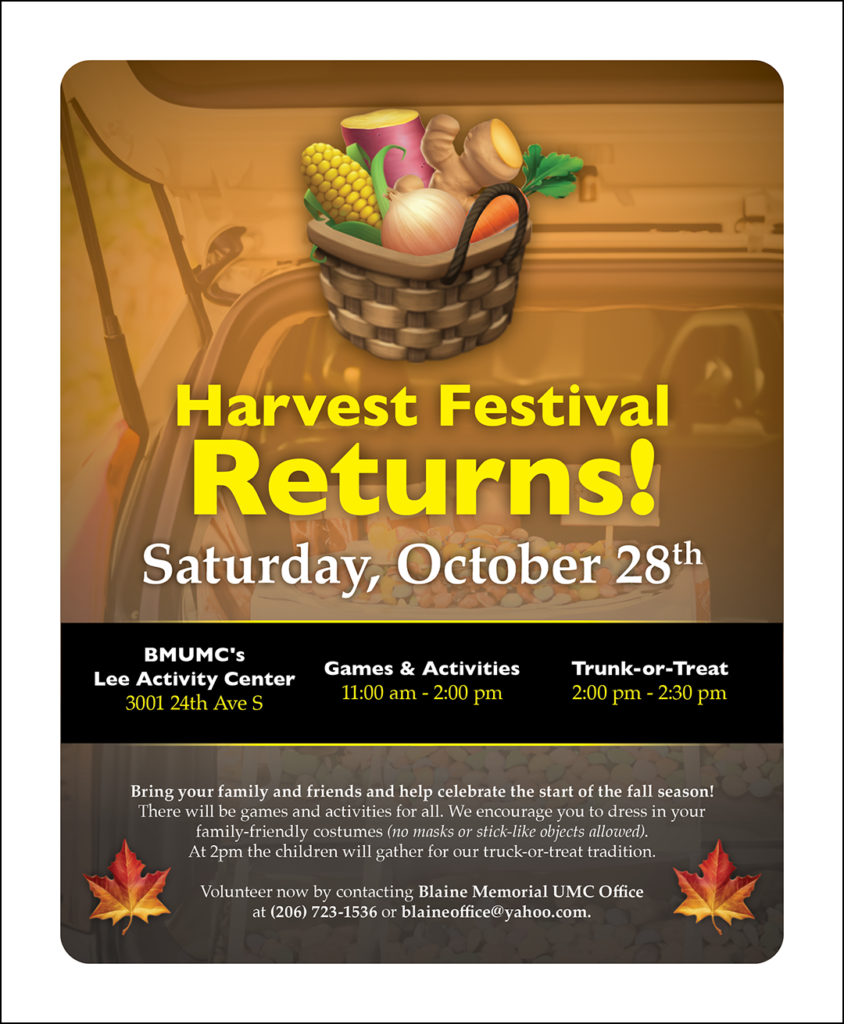 Read the latest issue of the Beacon!