---
Blaine Youth Group supports Tent City 3 and bonds during retreat as fall begins
By Kai Yamamoto
Upcoming Events
BYG Night
September 23
Camping Ministries Sunday
October 15
As the summer is wrapping up and fall is coming upon us, the youth are going back to school, and we are kicking off a new year of BYG! We are very excited to get back into the swing of things and meet on Sundays. Our first BYG meeting was on Rally Sunday, September 10. We also hosted a parent meeting after service during coffee hour to introduce parents to our leadership team and kickoff the new year of BYG. Our BYG leadership team has been hard at work, planning and preparing for the new year of BYG.
Throughout the summer, our BYG leadership team continued to meet and brainstorm a variety of activities for our youth to participate in this school year. We are so excited to share these activities with our youth. Our team participated in a retreat on September 9th. We used this time to reflect on this past year of BYG, continue to brainstorm, bond, and prepare ourselves for this upcoming year of BYG. Lynne, Kaylee, and I really appreciate the time and dedication our leaders put in to make BYG successful. Without them, BYG would not be the same!
To prepare for the new school year, the youth took a day to help clean the BYG room. We organized cabinets, drawers and cleaned furniture. We also decorated the room with photos and décor to give new life and a refreshed feeling to our space. Additionally, with the gracious help of parents and adult volunteers, we were able to replace old ceiling tiles. The room has never felt so clean and prepared for a new year of BYG!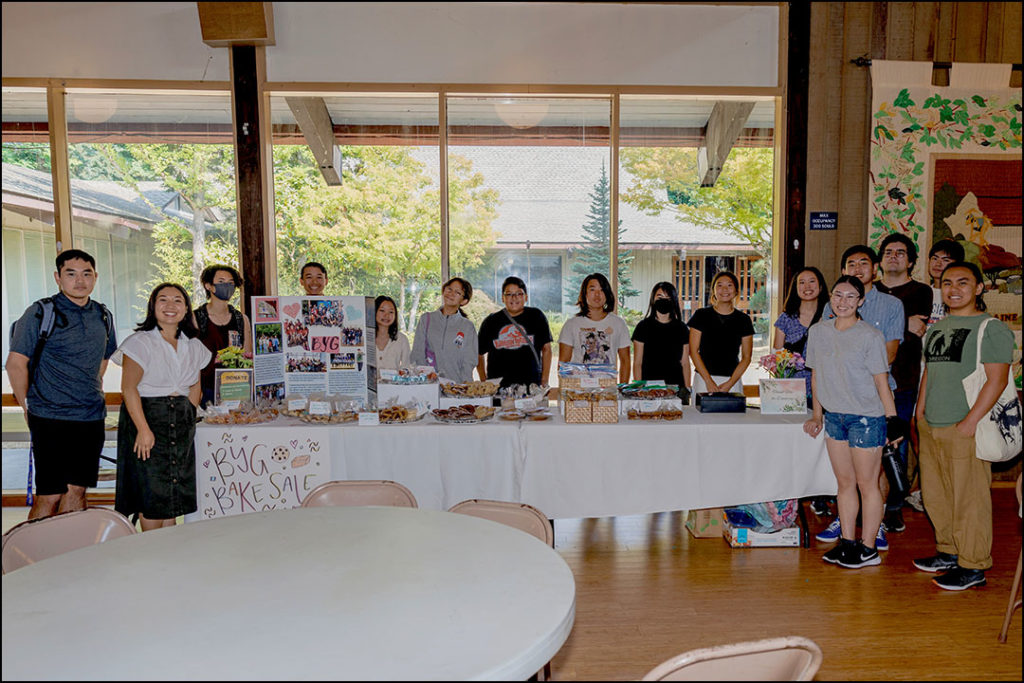 But before the youth return to school, they participated in a few activities. In August, Rev. Mia led a group of youth to make sandwiches for residents at Tent City 3. Along with the sandwiches, the youth helped to deliver goodie bags that were made at the Mission Station during VBS for Tent City 3. The youth also held a bake sale at the end of August. The youth always bring their "A" game, baking delicious treats to help sell at our bake sales. Thank you to everyone who attended the bake sale!
We are very excited to kick off the new school year with the youth and we cannot wait to spend an amazing year with them! We hope to see everyone at future events and cannot wait to share more information about our youth events throughout the year.
BYG meets on Sundays at 10:00 AM. We gather in the sanctuary for the beginning of worship service before transitioning over to the Nishida Room for BYG time after the children's message.
Blaine Youth Group (BYG) is a place where youth (6th-12th grade) are invited into a loving community and celebrated as they are. BYG provides a safe environment for youth to build lasting friendships, grow spiritually, learn acceptance of self and others, express compassion for the world, and develop a love for God and neighbor. BYG has a space for any person who is interested.
Director of Youth Ministry: Lynne Onishi, lynneonishi@gmail.com; Associate Directors of Youth Ministry: Kai Yamamoto, kai.yamamo@gmail.com and Kaylee Yokoyama, kaylee.yokoyama1@gmail.com
---
Pre-Order and Save the Date: Bazaar 2023!
Click poster to view Bazaar 2023 Updates!
Save the date: Harvest Festival 2023!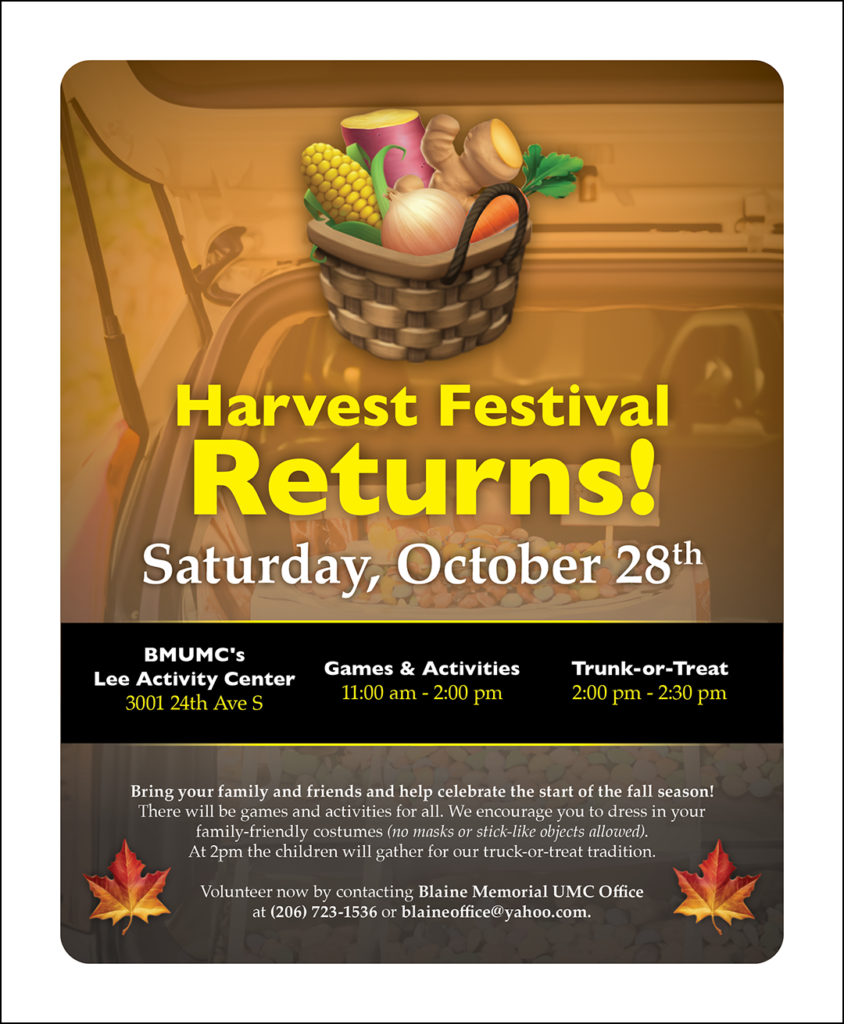 Read the latest issue of the Beacon!