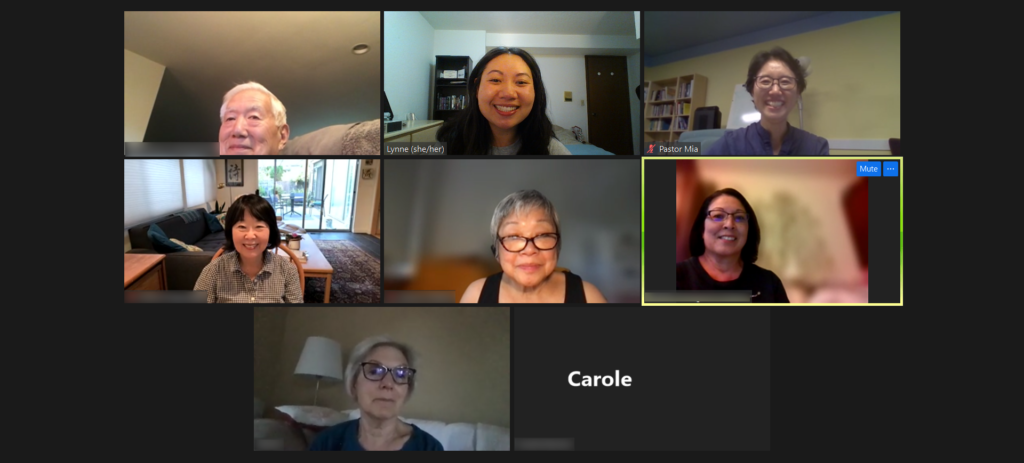 Innovation Hub hosts virtual film screening event
By Lynne Onishi
On July 18 and 19, the Reconciling Ministries (RM) team hosted a virtual film screening event. Using Zoom to bring everyone together, we watched the documentary film "UnUnited: Fighting for LGBTQ Inclusion in the United Methodist Church" and had a discussion about the film and our own experiences in the UMC. The documentary follows the story of several faith leaders as they head into the historic 2019 general conference of the UMC. These pastors guide us through the history of LGBTQ+ exclusion in the denomination since 1972, and they offer context as the film crew captures footage from the 2019 conference.
After watching the one-hour film, we stayed after to reflect on what we learned. We shared questions about the future of the denomination and the future of our beloved church. It was a beautiful expression of our community coming together to share stories of hope, despair, grief, curiosity, and support for one another.
If you'd like to see more virtual film events in the future, let us know! Contact Lynne Onishi or anyone on the RM Team with comments and suggestions.
---
Bazaar 2023 is coming!
Read the latest issue of the Beacon!
View this month's calendar!