Will we join the Reconciling Ministries Network?
By Lynne Onishi, photos by Aiden Lew and Kai Yamamoto
October Recap
Our October was certainly a busy one. Along with the return of beloved community events like the Benefit Bazaar and Harvest Festival, the Blaine young adults also cheered on the OL Reign at Lumen Field and hiked many miles at Poo Poo Point!
The Reconciling Ministries Team also had a busy month preparing for the upcoming vote. We hosted a Gender and Faith Workshop over Zoom on October 24, where we talked about binaries, sex and gender and what it might look like for Christians to love our neighbors. We also encouraged folks to register to vote on November 5. All those who completed a registration form have been sent a mail-in style paper ballot. Ballots must be returned to the church by November 5 (must arrive in the mail by November 4).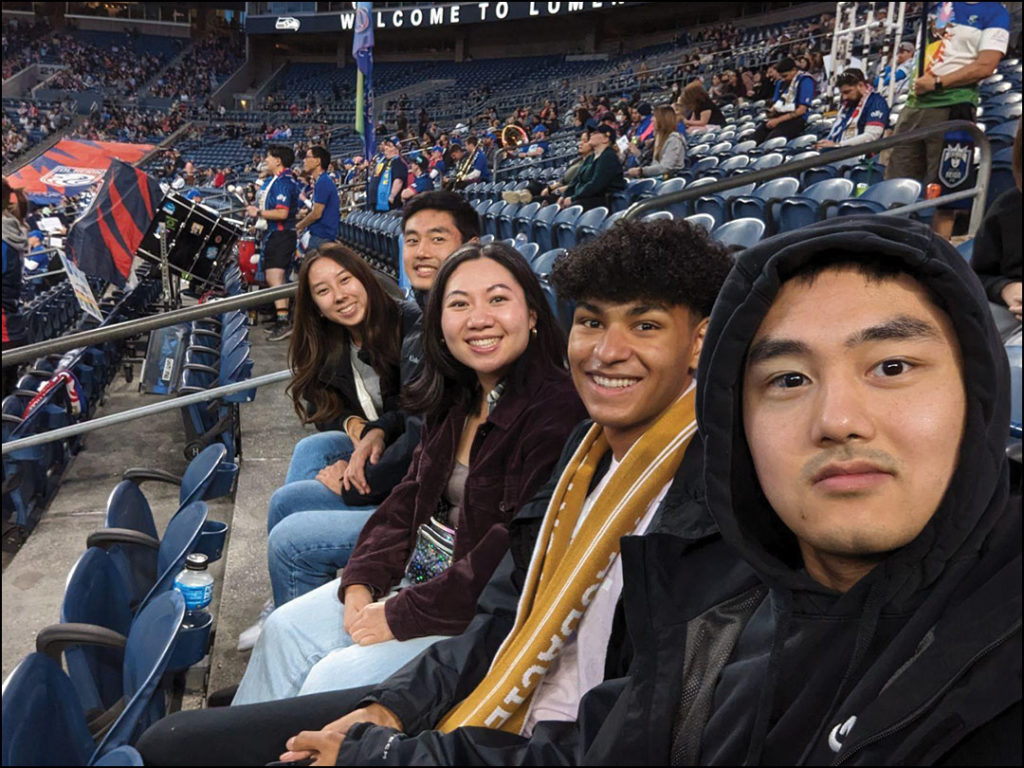 Reconciling Ministries Vote – Important Information!
Since June 2022, the Reconciling Ministries Team has been leading the congregation in study and discernment about what it means to be an open and affirming church. One of the most important ways we can align ourselves with justice and reconciliation is to affiliate with the Reconciling Ministries Network (RMN), an organization of United Methodist congregations committed to the full inclusion of LGBTQIA+ people in The United Methodist Church. After over a year of questioning, learning, and discussing, it's time to take our vote – will we join the Network?
Affiliation with RMN requires that at least 75% of our congregation votes to adopt a Reconciling statement. We will be voting on this statement of reconciliation on Sunday, November 5:
"We celebrate God's gift of diversity and value the wholeness made possible in community equally shared and shepherded by all. We welcome and affirm people of every gender identity, gender expression, and sexual orientation, who are also of every age, race, ethnicity, physical and mental ability, level of education, and family structure, and of every economic, immigration, marital and social status, and so much more. We acknowledge that we live in a world of profound social, economic and political inequities. As followers of Jesus, we commit ourselves to the pursuit of justice and pledge to stand in solidarity with all who are marginalized and oppressed."
If you are planning to attend church on November 5, you may register and vote in person on that date. Ballots will be counted after worship on Sunday, November 5.
The IH team and RM Task Force are always looking for new folks to join us. If you feel called to lend your voice to these important ministries, we invite you to join us at our next team zoom meeting. Please contact Lynne or any of the other team members for more information.
Questions? Send an email to Lynne Onishi.
---
Visit the Poinsettia page!
Orders are now open for Poinsettias on the Altar. Read more.
---
The Beacon is Now Available!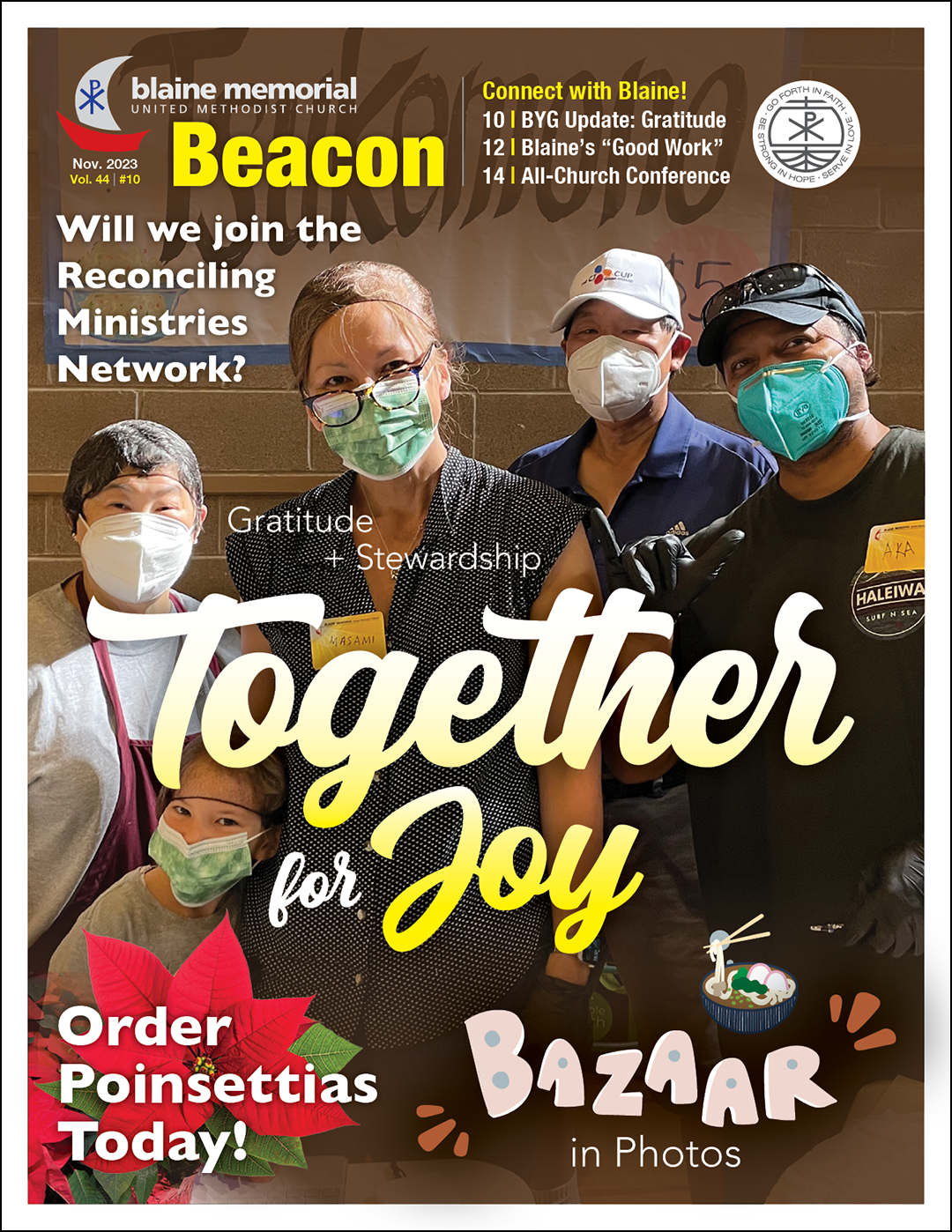 Read the latest issue of The Beacon newsletter, here!
---
November 2023 Calendar
Click on calendar to view the PDF.
Learn More