Please join us this Sunday in the Sanctuary at 10am for Worship as Rev. Shalom Agtarap brings us the Word.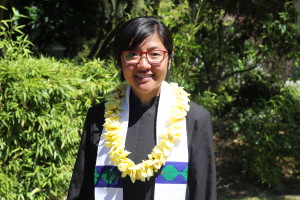 Learn More
Vacation Bible School is less than a week away!
VACATION BIBLE SCHOOL:  WORKSHOP OF WONDERS: IMAGINE AND BUILD WITH GOD.  Experience how the ordinary becomes extraordinary with God including music that will wow your ears, interactive Bible fun, super science, cool crafts, hands-on mission work, delicious snacks, great games and special afternoon programs (Toymaker, Museum To Go and Cultural programs). For questions, contact blainevbs@gmail.com.
DATES:  Monday, July 14th – Friday, July 18th, 9am-5pm.
AGES:   K-5th Grade (in Fall 2014)
COST:  $100 – first child or $50 for first time campers to VBS
$50 – each additional child (same family)
$25 – add for registration forms received after June 29th, 2014
REGISTRATION:  Click here to register! 
All campers must be pre-registered by June 29, 2014 or will be subject to $25.00 late fee. Registration confirmation and important communications will be made by e-Mail.
Come join in the fun as a volunteer! 
VBS volunteers are needed for Pre-VBS set up on July 12th and to assist during VBS week with direct and behind the scenes help. Your talent, time and prayers are welcome and appreciated! There will be a Volunteers meeting (for those who missed the first one) on Saturday, July 12, 9am – 1pm with lunch provided. Contact Pam Nakano at pinouyeotr (at) aol.com or visit the VBS table at fellowship time after service.
VBS Donations are needed!
We are in need of a variety of supplies for VBS projects – construction toys, everyday household items, food and drinks for meals/snacks and monetary donations. Please see the poster and/or Donna Sekijima for more details on our Donation Wish List! Thank you!
Learn More
Today we welcomed Rev. Shalom Agtarap as our new Associate Pastor!
Learn More
Please join us for joint worship on Sunday, July 6 at 10:00am as we welcome Rev. Shalom Agtarap, who has been appointed our new Associate Pastor. Â Following service, please join us for a cake reception. Rev. Shalom looks forward to meeting you all.
Learn More