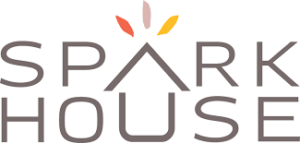 CLICK HERE TO REGISTER FOR CHURCH SCHOOLÂ ONLINE!
__________________________________________________
Let the little children come to me; and do not stop them; for it is such as these that the kingdom of God belongs. And he took them up in his arms, laid his hands on them, and blessed them. Mark 10:14, 16.
Blaine Memorial United Methodist Church school is a place where children can experience the love of God that empowers them to learn about their faith and grow closer in their relationship with God. We practice "Safe Sanctuaries" which means that our priority is to create a safe environment physically, emotionally and spiritually through screening and training of all volunteers.
Children grades Pre-K-5th are invited to participate in Church school via Zoom each Sunday at 10 am.
Curriculum: Blaine Memorial Church School has a new curriculum from Sparkhouse called Whirl. Please check out their website to see great resources for your children and family.
Special Events and programs:
In third grade students receive The Adventure Bible (CEB) to read at home with their families and bring to church to use in Church school. Each year the students have one important growth goal. By sixth grade the children have learned the doxology, the Ten Commandments, the Lord's Prayer, the Sacraments of Communion and Baptism, and the Books of the Bible so they can enter into the next stage of their faith which is being confirmed into the life of the church.
Questions and to receive the Zoom link? Please contact Associate pastor Mia MiKyung Park via the church office at: blaineoffice@yahoo.com.