Spiritual Formation Group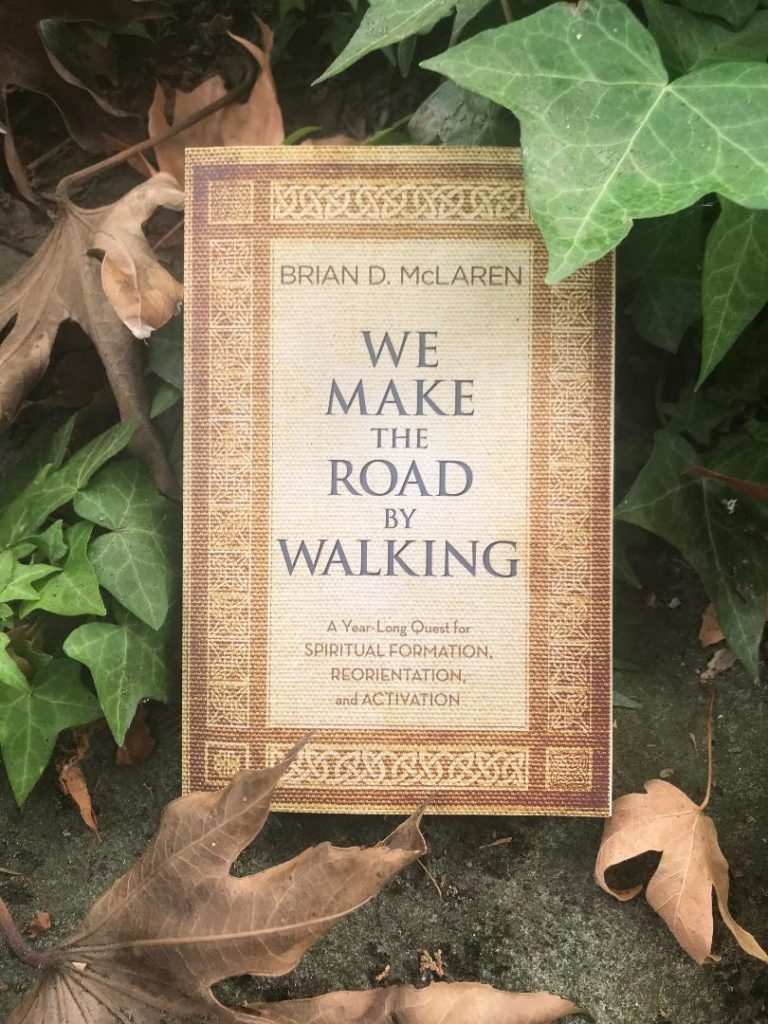 The Blaine Memorial UMC Spiritual Formation Group is meeting again on ZOOM! On September 16, we started our spiritual formation group, picking up where we left off from Brian McLaren's book, We Make The Road by Walking. Please join Rev. Dr. Mark Hearn every other Wednesday evening from 6:30 – 7:30pm on Zoom to discuss, in community, the reading and to have a mid-week spiritual recentering.
You do not need to have a copy of the book to attend the gathering. If you would like to purchase a copy of the book, you may order online or call / email Sarah in the Church Office to arrange to purchase a copy:
206-723-1536 or blaineoffice@yahoo.com.


FALL SCHEDULE:
Click on the link below to join the Zoom meeting!
https://zoom.us/j/97567308883 
October 28 – Chapter 45: "Spirit of Unity and Diversity"
November 11 – Chapter 46: "Spirit of Service"
November 25 – Chapter 47: "The Spirit Conspiracy"
December 9 – Chapter 48: "Spirit of Power"
———————————————————————————————-
Asian American Race and Power Workshop
"Like Apples and Oranges"
Join Zoom Meeting https://greaternw.zoom.us/j/94407687762
Meeting ID: 944 0768 7762One tap mobile+12532158782,,94407687762# US (Tacoma) Dial by your location +1 253 215 8782 US (Tacoma)
Meeting ID: 944 0768 7762Find your local number: https://greaternw.zoom.us/u/abFsShNHFO

"Like Apples and Oranges" is a series of three Zoom workshops for the community of Blaine Memorial United Methodist Church on Asian Americans, Race and Power
The series is a response to the crisis of racism that has flared up again in 2020, in the United States. The strategy of the sessions is to present and discuss "structures" of power and social justice, the broad areas in which racism, sexism, and other intolerances occur. Talk nowadays about "systematic" racism is common. But what does this mean? What "systems"? Run by what "powers"? Can systems, or "structures," be dismantled? Does our "faith" matter? How do Asian Americans relate to structures of power and systems of discrimination and injustice? By discussing these topics, subjects and issues structurally, we aim not to run these sessions as if they were trials of individuals and their personal experiences but to enable participants to see their own personal reflections.
Workshop #1 Thursday, October 1: 10 – 11:30am
Basic terms and concepts: power and its structures, domination/subordination, mechanisms for domination (racism, sexism, age discrimination, class hierarchies, and more), resistance, empowerment, cultural agency.
Workshop #2 Thursday, October 15: 10 – 11:30am
Like Apples and Oranges: demonstration of how race is "related to" biology, genetics. Key concepts: "culture" and "nature."

Workshop #3 Thursday, October 29: 10 – 11:30am
Race, ethnicity, nationality, identity, and Asian Americans. Implications for faith and worship.
Workshop presented and facilitated by Dr. Stephen Sumida. Questions? Contact Steve at: stephen.sumida@gmail.com
Come listen • Come see • Come discuss