Spiritual Formation Group
Our adult spiritual formation group will meet on Zoom every other Wednesday (see schedule below). Please join us when you can from meeting to meeting. The format of the group includes a centering time and conversation around a reading passage. Summary of the passage is provided at the beginning so if you are unable to read the passage prior to our gathering, you are more than welcome to attend. For further details, email blaineoffice@yahoo.com.
WHAT: Spiritual Formation Group
WHERE: Zoom link: https://zoom.us/j/97567308883
(Link will also be sent out prior to class)
WHEN: Wednesdays 6:30 – 7:30 pm
April Yamasaki's Sacred Pauses
March 31: Introduction & Chapter 1: "Creating Spaces"
April 14: Chapter 2: "Slowing Down"
April 28: Chapter 2: "Slowing Down"
May 12: Chapter 3: "Becoming Quiet"
May 26: Chapter 3: "Becoming Quiet"
June 9: Chapter 4: "Engaging Scripture"
June 23: Chapter 4: "Engaging Scripture"
"Were You There?" Bearing Witness to History and Race, 1946-1949, in Three Contemporary Novels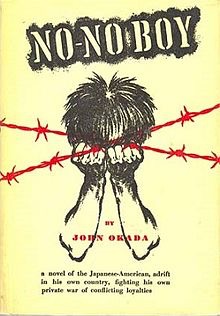 Join Dr. Stephen Sumida in another online class for Blaine Memorial UMC this April 22 to May 27 .The three novels for reading and discussion are John Okada's "No-No Boy" (1957), set in Seattle, 1946-1947; Leslie Marmon Silko's "Ceremony" (1977), concerning the Laguna Pueblo of New Mexico after World War II; and Ernest J. Gaines's "A Lesson Before Dying" (1993), 1948-1949 in the former slave Quarters near Bayonne, Louisiana. While they are set around the same time, the locations and their racialized characters present three different versions of "America" at that postwar time.
In an American literary history, the novels, beginning with Okada's novel of Seattle, may be related by the order of their creations. Silko knew Okada's novel when she wrote her "Ceremony," a classic in Native American literature. Gaines probably knew Silko's classic. Our online course, "Were You There?," will compare the subjects of the novels and, as well, the ways the authors develop themes of race in America in the later 20th century — and for us, today.
We'll meet online for an hour every Thursday for six weeks, from April 22 to May 27, 2021, from 7-8pm, to read and discuss the novels for two weeks each.
The reading assignment to prepare for the first meeting is Okada's "No-No Boy," Preface and Chapters 1-5, pp. XXIII-105 of the 2014 University of Washington Press edition (the one with a foreword by Ruth Ozeki). Please order the novels from your favorite bookstore, online bookseller or Amazon.com. If you are unable to order the books yourself, contact Sarah in the Church Office at: blaineoffice@yahoo.com and she can order them for you.
After the six class meetings, there will be an optional online screening of the film version of "A Lesson Before Dying." Day and time of screening to be announced.