Upcoming @ Blaine Memorial UMC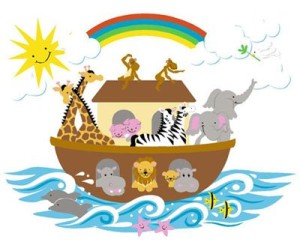 1. Rally Sunday
Sunday, September 14th at 10am
Come join us for the beginning of a new Church School Year!
2. Staff Welcome & Appreciation Potluck
Sunday, September 14 – 11:30am
Thank you are two words that people use to express a special gratitude. But there's often a lot more to it than those two words can say. Please join us on Sunday, September 14th as we convey how thankful we are to Blaine's wonderful, hardworking, dedicated staff and we will officially welcome Rev. Shalom Agtarap to our Blaine Family. Following joint worship at 10am, we will gather in the Lee Activity Center and have one of our infamous Blaine Potluck lunches.  Please bring your special dish to share, and join us as we express our gratitude for the staff that works so hard on our behalf.
If your last name begins with…please bring
A – J…Main Dish and Salad
K – T…Main Dish and a Rice Dish
U – Z…Main Dish and Dessert
3. Fall Worship Schedule
After a wonderful Summer in Joint worships,
we will return to two worship services on September 21…
– 9:30 am – Traditional Worship – in the Sanctuary
– 11 am – Summit Contemporary Worship – in the Lee Activity Center
– 11 am – Japanese Language Worship – in the Sanctuary
We will continue to have blended Joint Worship Services on the first Sunday of every month, in the Sanctuary – starting at 10 am.
4. Come be a part of Blaine Memorial's Music Ministry
Starting up again in September
After their summer breaks, our Music Ministry Groups will begin rehearsing for the Fall in September…. and that is a perfect time for new people to come join in singing praises to God through the gift of music.
• Chancel Choir – First rehearsal of the Fall – September 10 – 7 pm
Leader: Eugene Onishi
• Summit Band – Rehearsals on Thursday nights – 7 pm in the Lee Center
Leader: Nathan Seder
• Bell Choir – Beginning soon!
Leader: Sumi Yoshioka
• Ukulele/BUGS – Thursdays (1 pm) and Sundays (11:45 am)
Leader: Dick Nagaoka
5. Blaine Benefit Bazaar
Saturday, October 4, 11 am – 6 pm
The summer is almost over, and that means the Blaine Benefit Bazaar is on the way… and will be here soon! There are of course going to be many of the favorites you have come to know and love so well, but also some new things that will be taking place this year that we are really excited about. And we hope that you will join us for this!
Farmer's Market @ Blaine Bazaar
This year, we will open up the Social Hall for Bazaar activities, as we have invited local crafters, and are bringing in fresh produce, plants and flowers to create a Farmer's market atmosphere for your enjoyment. Also our delicious homemade apple and blueberry pies will be sold up in the Social Hall as well.
Entertainment and Fun to Bless You!
Again this year we will have a variety of cultural entertainment on Lee Activity Center stage for those who will be dining in with us. Also new this year…. we will have a Children's Cultural Craft area lead by our friends at the Japanese Cultural and Community Center of Washington (JCCCW).
Come join our volunteer workforce!
We hope that you will add your presence to our talented and committed workforce! There is a place for everyone! Sign-ups will be coming very soon, so we hope that you will consider joining us in this way!
Community Events
1. Community Reception for Tosh Okamoto and Tomio Moriguchi
Monday, September 15, 6 pm
To honor their decades of dedication and service to Nikkei Concerns and the Seattle Japanese American and Asian American community.
Share your favorite story over hors d'oeuvres and drinks on Monday, September 15, 6 pm-8 pm, at Nisei Vets Hall, 1212 S King Street, Seattle.   The gathering will be informal and fun!! Please RSVPby September 5; space and parking are limited. For questions, please contact Linda Asami at 206-726-6501 or lasami@nikkeiconcerns.org.